Weekly Kiwanis Meeting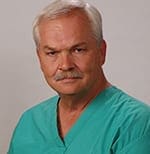 Dr. Boyd went to medical school at the University of Kentucky in Lexington. He performed his general surgery residency at Memorial Medical Center in Savannah, Georgia where he is now on faculty. He is currently a Professor with the Dept of Surgery at Mercer University School of Medicine, at Memorial Health University Medical Center.
Dr. Boyd is Past Chairman, Dept of Surgery at Mercer University School of Medicine, where he is a 3 time William S. Halstead Award winner for teaching. He is a Past President of the Eastern Association for the Surgery of Trauma and a past Vice President of The Southeastern Surgical Congress
Dr. Boyd has over 60 Nationally referred publications – primarily in trauma & critical care, but also on many other aspects of surgery. Dr. Boyd has presented and taught Advances in Hernia Repair to surgeons throughout South Africa, India, China, New Zealand, Turkey , Italy, South Korea, new Zealand , and Aistralia. He has given over 200 National presentations, and besides hernia repair, is an expert in and speaks on the medical aspects of presidential assassinations and Medical themes in Art thru the ages.