Weekly Kiwanis Meeting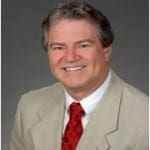 Gregory Miller is Chief Economist with SunTrust Banks, Inc. He completed his graduate and undergraduate Economics degrees at Florida State University and has been a practicing economist, forecaster, and teacher for over 30 years.
As SunTrust's Chief Economist, Mr. Miller forecasts the national economy. He advises corporate and bank boards of directors as well as SunTrust clients. He sits on committees charged with interest rate setting, corporate investment, and benefits policy. He is a policy advisor for Private Wealth and Corporate Investment Banking groups.
Mr. Miller represents SunTrust in business media, including CNBC News, Bloomberg News, Fox Business, Reuters, USA Today, Wall Street Journal, Financial Times, Blue Chip Financial Forecast, and many local news media platforms.
Prior to joining SunTrust, Mr. Miller was on the faculty of the College of Business Administration at the University of South Florida in Tampa.
In addition to his regular SunTrust duties, Mr. Miller is active in the National Association for Business Economics and the Financial Roundtable.
Mr. Miller is also a member and past-chair of the Economic Advisory Committee of the American Bankers Association—a national group of economists who meet with the Federal Reserve Board of Governors to discuss the economy and monetary policy.